MIjestic isn't just a brand, it represents a lifestyle! 
Adventurer?! Explorer?! Nature Enthusiast?! Avid Camper?! Thrill Seeker?! Our brand is a MUST HAVE for Michiganders that LOVE this beautiful state, and want to show off their Michigan Pride... from it's endless beaches, vast wildnerness, lighthouse piers, to long forest trails... to be Michigan proud is to be MIjestic!
WE are MIjestic, are YOU?!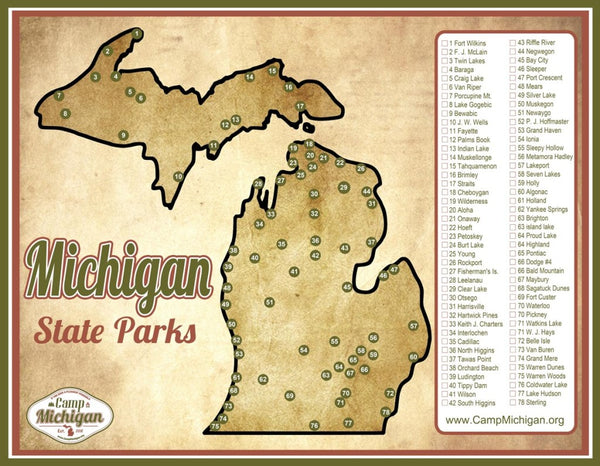 Michigan State Park checklist!
Keep track of your journey to ultimate camper status with this fun checklist! Frame it and hang in your camper!
Download your map here!